Harvest Fields Brava I Women
Regular price
£220.00
Sale price
£132.00
Save 40%
/
Tax included.
---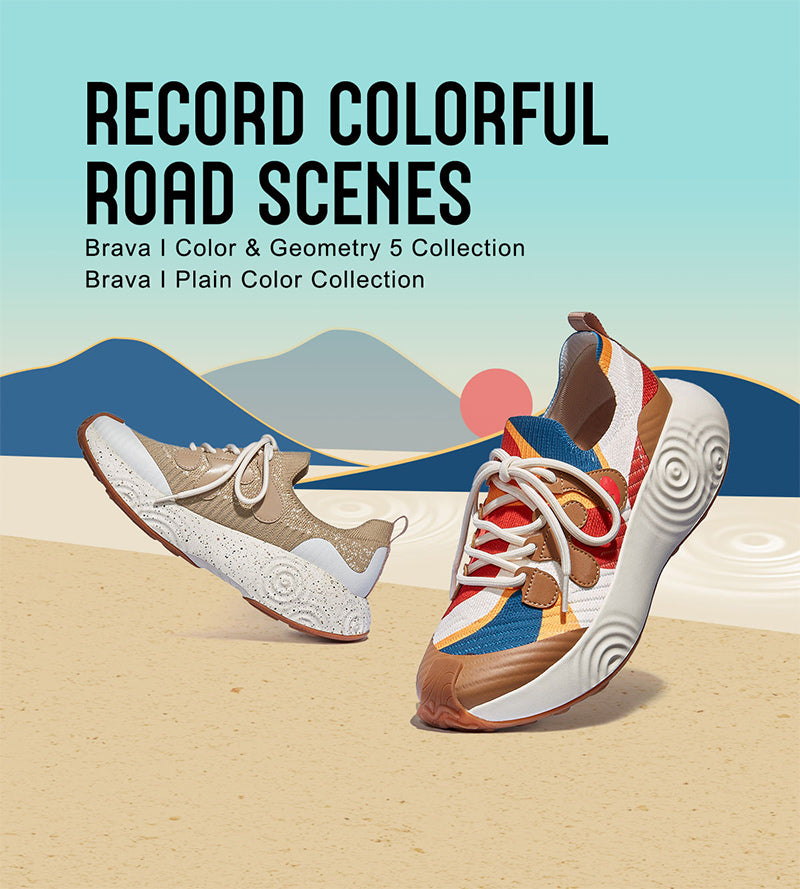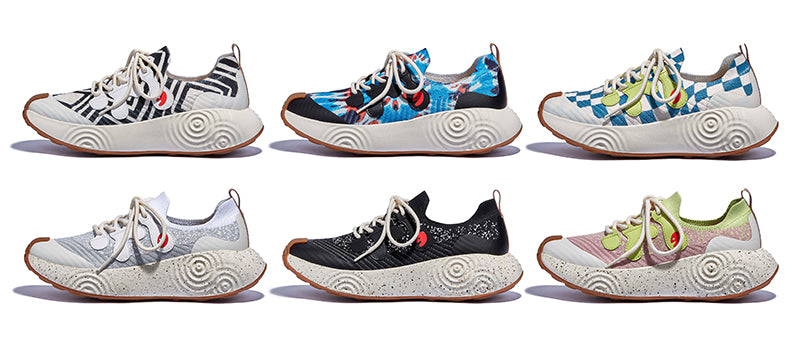 A Good Companion for Multi-scenario Travel
Athleisure Style Design
Gives you a perfect wearing experience along with outstanding style, whether you're walking around the city or exploring outdoors.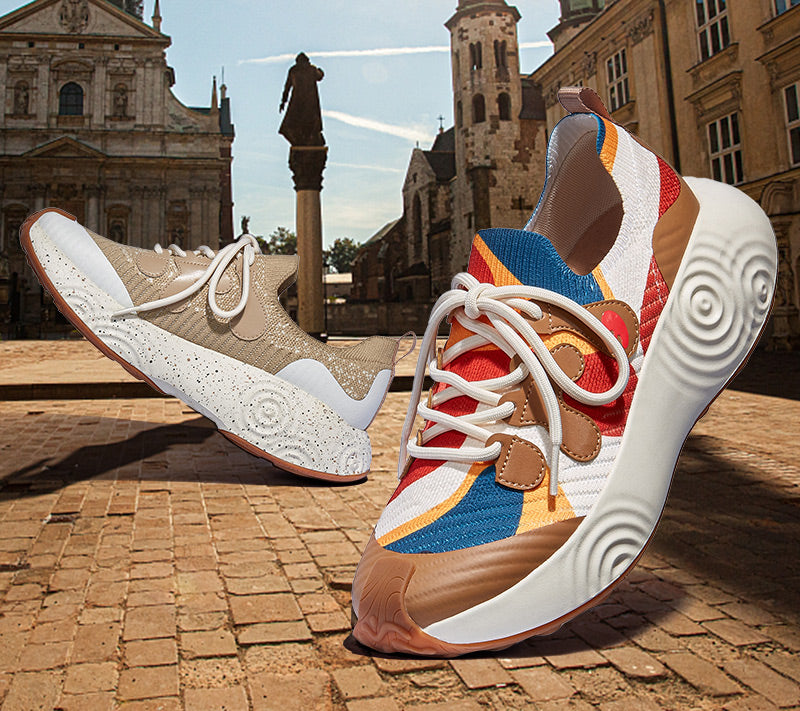 Soft & Ventilate
Seamless Knitted Upper
Provides ultimate step in comfort and plush breathable sock-like fit.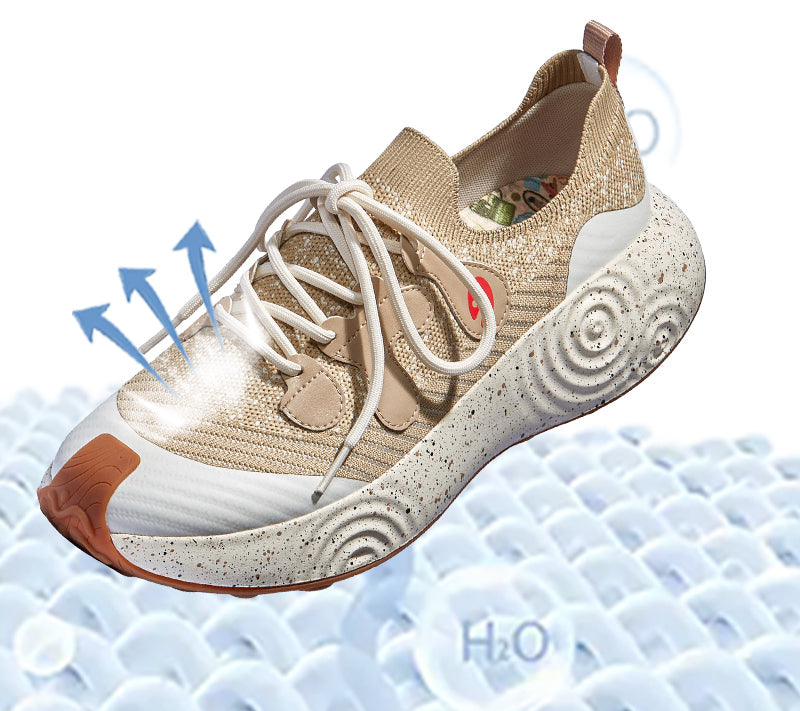 Easy to Put On & Take Off
High Elastic Seamless Knitted Collar
Seamless knitted fabric is of great elasticity, providing the convenience of easy stretch & wear.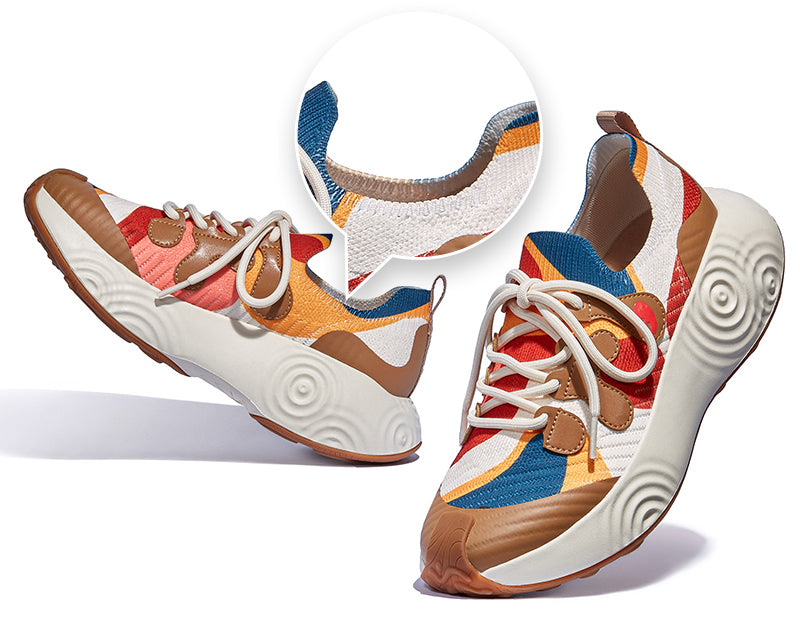 Secure & Supportive
Microfiber Suede Fender
Microfiber suede provides good wrapping and is pliable with excellent quality and is more wear-resistant. Effectively protect heels from external collision and abrasion.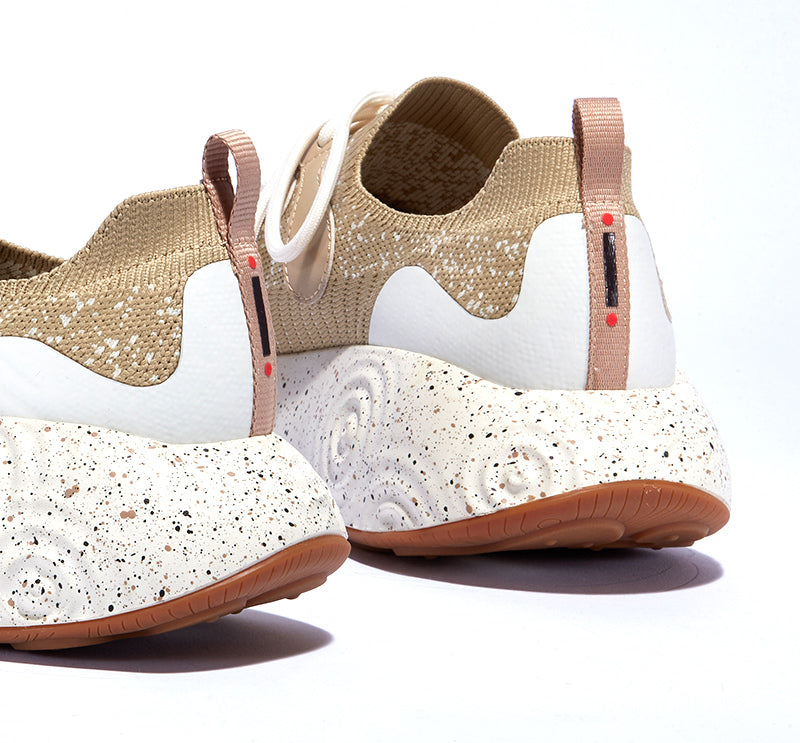 Eye-catching & Reverence for Nature
"Water Ripple" Pattern Midsole Fender
The midsole fender pattern simulates the dynamic moment of water droplets falling then forming ripples, adding to the overall agility of the shoe body and creating a vibrant fashion style.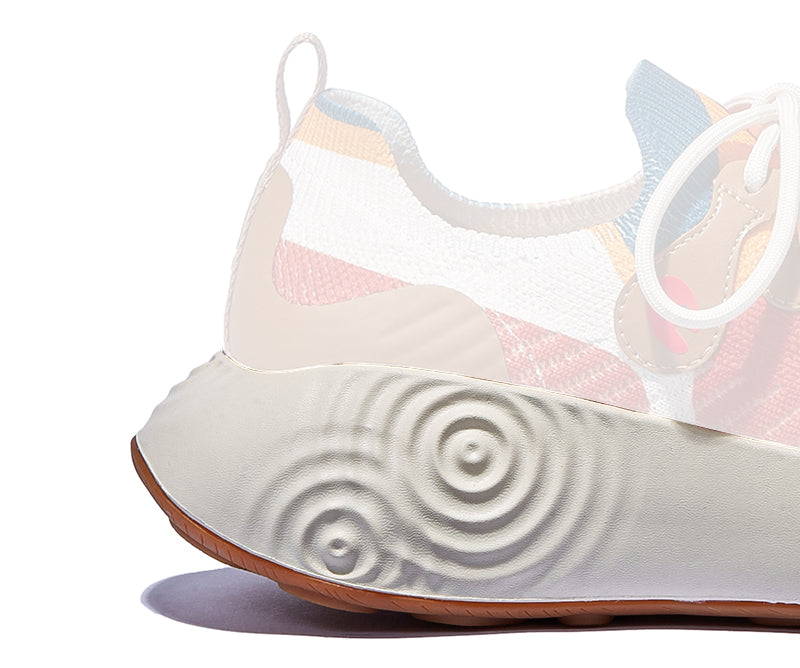 High Elasticity & Sturdy
Cushioned Thickened EVA Midsole
The midsole has rebound cushioning performance, reducing walking pressure.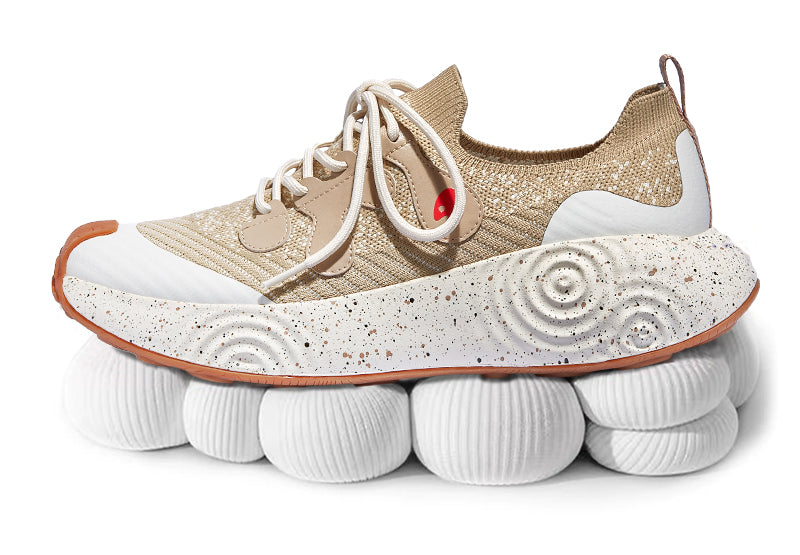 Keep an Appointment with the Brava
Brava-Map Crafted Rubber Outsole
Incorporates Costa Brava terrain into the sole, reflecting the design concept of an outdoor functional outsole. Rubber outsole provides better cushioning and resilience, excellent grip, easy to deal with all kinds of slippery conditions.?
The Looks Matter
Long-lasting Colors
Digital inkjet technology keeps colors vibrant and prevents fading, letting vivid artistic patterns constantly juice up your outfits.
Too Comfortable to Stop Walking

Soft & Elastic Massage Insole
Specially designed insole promotes air circulation to keep your feet dry and helps to improve blood circulation in the feet.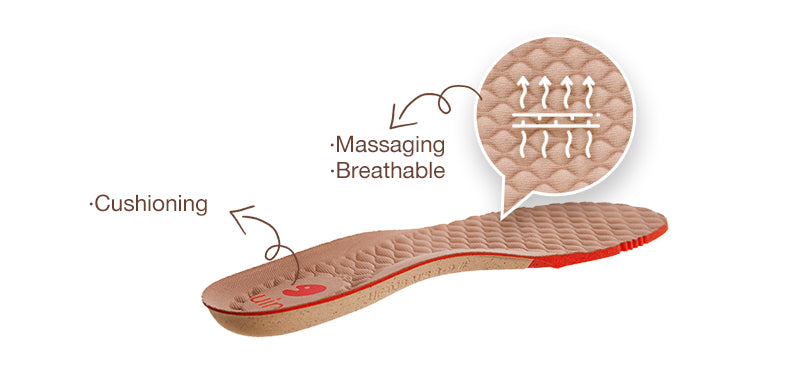 ?Superior arch support fights foot fatigue to help you stay active for longer time.
Model Show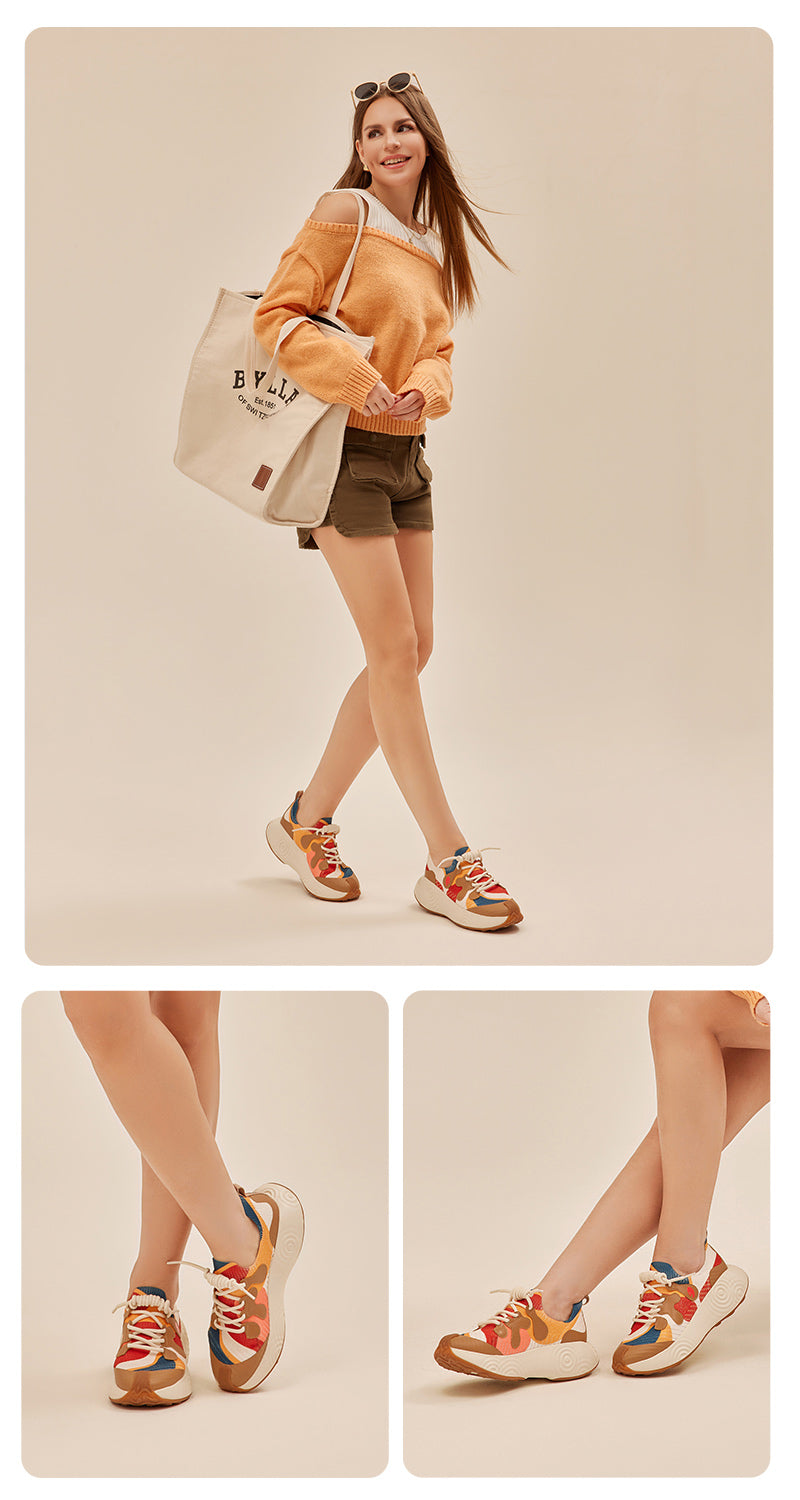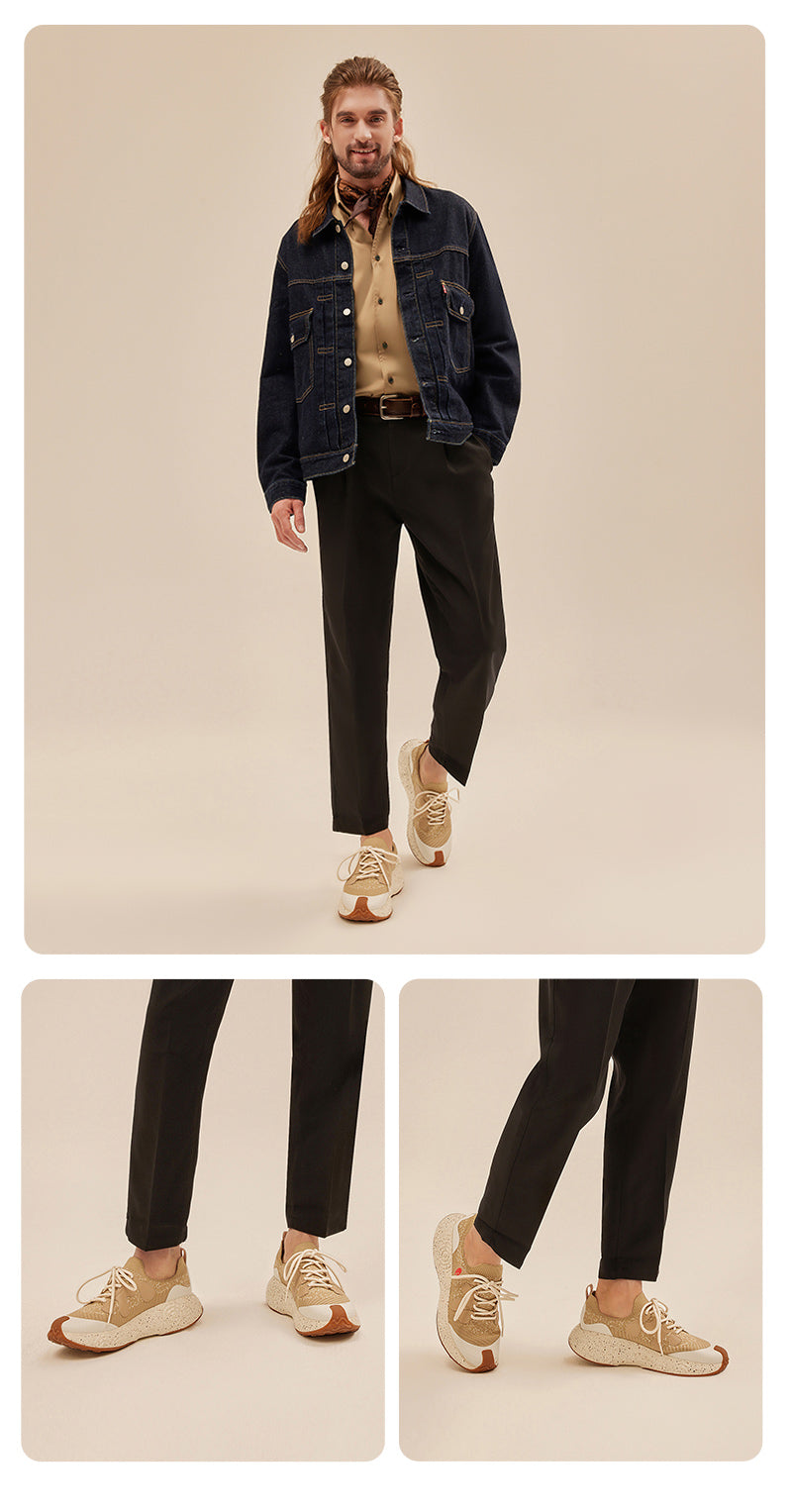 About UIN
Originated in Toledo, Spain - UIN Footwear's pairs are a testament to two passions — travel and art. As discovering new places is associated with excitement and joy, UIN canvas shoes underline those positive feelings through colorful and artistic patterns. Although each story is different, we strongly believe that with a positive attitude, even the most challenging situation or demanding travel plan can be successfully completed. That's why undergoing new adventures and coloring stories are the way to express beauty, passion and freedom. U IN Story: Paint your story, Free your sole. The artistic touch of Fernando Acevedo's design highlights the enthusiasm to life, chase for freedom and love for traveling. UIN painted canvas shoes are crafted simply for free spirits who embark on all of life's adventures in style.
UIN Spanish Design & Fernando Acevedo 
Created as a result of an intense inspiration of Spanish artist - Fernando Acevedo, UIN incorporates artistic paintings on the surface of the travel shoes. Unique UIN patterns are proved to absorb attention and provide a boost of positive emotions. The brand is present mainly in Europe, America, Southeast Asia, and Australia, but UIN enlarges is exposure also to other areas. Founded in Spring 2015, the brand UIN has upheld the philosophy of combining positive emotions of traveling with unique artistic patterns which are a reflection of different stories. U IN STORY. We hold in the belief that every piece of UIN shoes has a story, and we hope we are in your story. U IN Story: Paint your story, Free your sole. 
We are looking for talented designers and creators around the world willing to apply their creative ideas to UIN shoe design. We encourage artists with a background in fashion design, print or fabric design to join in our UIN Talent program. Please visit UINTalentprogram to learn more.
UIN Footprints Around the World
Where you can Find UIN
UIN now ships to over 200 countries and regions worldwide. With Amazon websites supporting the United States, Spain, France, Germany, Italy, Canada and Japan, and our resellers in Europe, Southeast Asia, Middle East, and Middle Asia. The shoes are shipped from one of the warehouses located in the USA, China or Germany. UIN continues to thrive due to the company's values in controlling the excellence of in-house production, aiming to provide the highest value of their shoes and dedication to quality and service.
Profile
Email: info@uinfootwear.uk


Company:Siki Eagle Sarl
Address: 1, Esplanade Miriam Makeba, 69100 Villeurbanne, France
We have put a lot of focus on making sure the items get delivered to our customers as quickly as possible. You will receive your order in 5-21 business days from the date that it is placed.
Verification
A confirmation email or message will be sent to you once the order is authorized and verified. We begin preparing your order immediately after it is verified. With this sort of time frame, it makes it difficult for us to change or cancel your order, however, we will do our best to support your request.
Processing
It normally takes 1-2 business days for us to process your order. Please note that this does not include holidays and weekends.
Shipping
UIN warehouse is mainly located in China, therefore, for international shipping, we have two shipping ways to offer which are:
Free standard shipping(Delivery time within approx 10-15days)
Express shipping(Delivery time within approx 5-8days)
For detailed information on faster express delivery, please contact our customer service person for more detail, contact now: info@uinfootwear.uk
 
* Shipping time is estimated and commences from the date of shipping, rather than the date of order, and can take longer than expected date due to invalid address, customs clearance procedures or other causes.

* Please submit a ticket within 6 months of shipment if the package does not arrive in time, our representative will get back to you within 24 hours. Note that overdue requests may not be accepted.
Delivery     
Log in to your account and confirm receipt.
Measure Your Feet for A Perfect Fit! 
Place a paper sheet on the floor against a wall;

Stand on  the paper sheet placing your heel against the wall;

Draw a mark at the end of your longest toe;

Measure the distance between the mark and the border of the paper sheet.